Fence Contractor in Windsor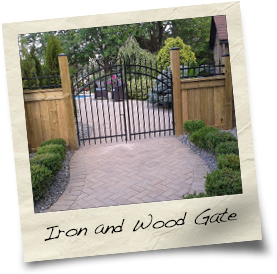 A sample of our wood, iron, & vinyl fences. Please take a look. We have custom designs available during consultations.
Before Diging begins we ensure the site is free of underground utilities. All posts are set to a minimum of 36″ depth and in high strength concrete.
Simple 4X4 fences, complex 6×6 fences, vinyl fences, pool fences, wood, iron or other material; custom designed fences or standard fence building, we offer a range of structures that will fit in your outdoor surroundings. We build our fences to last, the posts are set beneath the frost line and with plenty of concrete. Pick from our Pressure Treated and Cedar materials.
See below for a gallery of our work.
BOOK A CONSULTATION
Feel free to call and make an appointment for a free quote or consultation. We look forward to serving you!